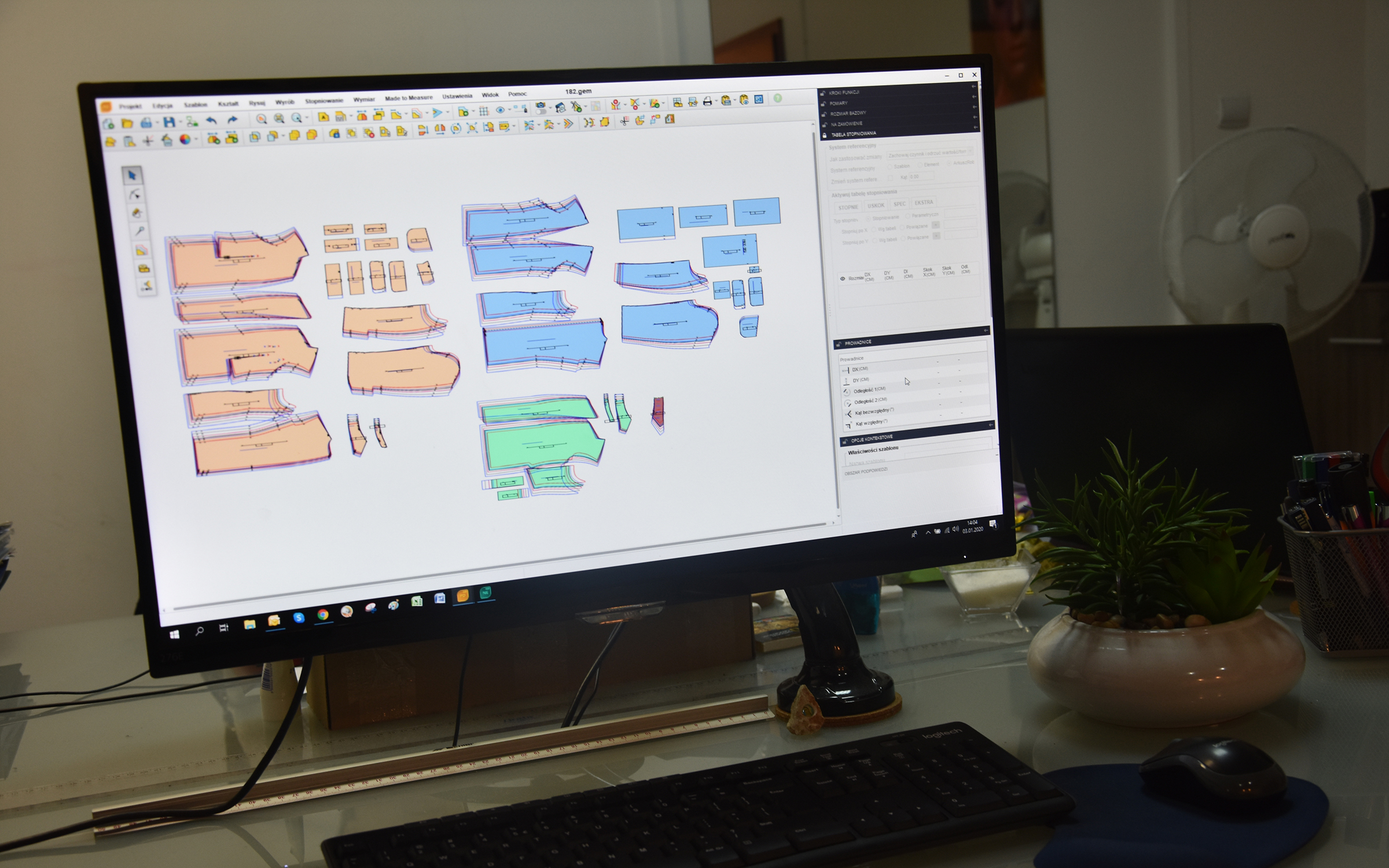 Pattern grading
Graduation of clothing templates in full range of sizes or into individual sizes is done on the basis of standard size tables, tables received from the customer or according to arrangements.
We are proficient in using tables taking into account circumferences, heights, types of silhouettes, disproportionate gradations and others.
We realize orders for grading according to PN, European or English size (inches).
We have extensive experience in grading sewing templates for each type of clothing assortment: women's, men's, children's, business, underwear, etc.
Orders can be sent remotely in digital form. Thanks to the use of the most modern CAD system for production preparation by Gemini, we support data from all CAD systems:
– Lectra (.mdl or .iba, .vet)
– Gerber (.tmp)
– Investronica (.exp)
– Assyst (.zip)
– from any other by standard formats: AAMA (.dxf, .roll or .aam, .txt) , DXF, HPGL (.plt), ISO CUT
Paper or cardboard patterns in the base size can be sent for grading by post or courier.